Low-speed rotation and high-efficiency models of challenging the new energy generation.
We have been dealing with the research and development of permanent-magnet synchronous generators in collaboration with "Magnetic Engineering Laboratory of Oita University Engineering Department", and "Mechanics and Electronics Research Institute of Fukuoka Industrial Technology Center". As a result, we created the permanent-magnet synchronous generator, 『GENE-MASTER』, which is a low-speed rotation and high-efficiency model.
Low-loss and high-efficiency
Low loss due to no necessity for excitation windings and exciters.
Stable output voltage regulation
By using neodymium magnets and an optimization based design, a stable output voltage regulation was achieved.
Low-speed rotation and high-efficiency model was realized.
By using high-performance permanent-magnets, a multi-pole structure was created.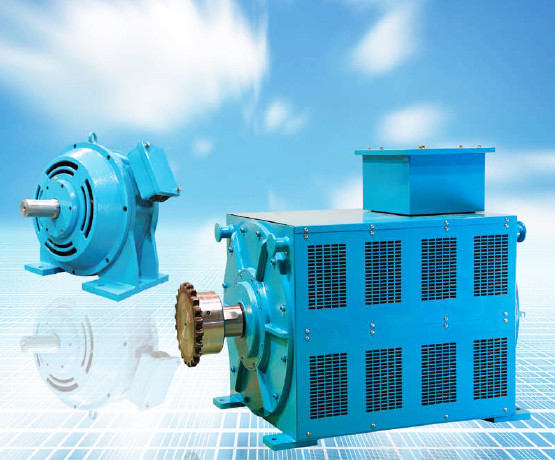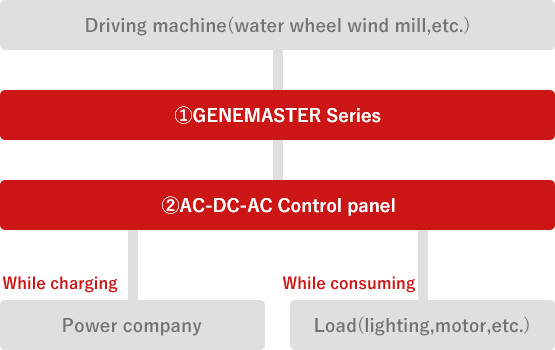 Ex.) GENE-MASTER 7
・Capacity =7kVA
・Voltage =AC210V 3φ
・Number of Revolutions =600rpm
・Frequency =60Hz
※Caution
・Revolution control for driving machines is not included. Please prepare overspeed protection equipment.
・Generators will generate electricity at less than the rated number of revolutions. However, more than 50% of the rated number of revolutions is needed for selling and consumption.
・Consultation with a power company that conducts interconnected power system is necessary. Please conduct this consultation independently.